Domus Academy

Shanghai, China

Team of 5 people

Not built

0.35 km²
Masterplan | Academic Project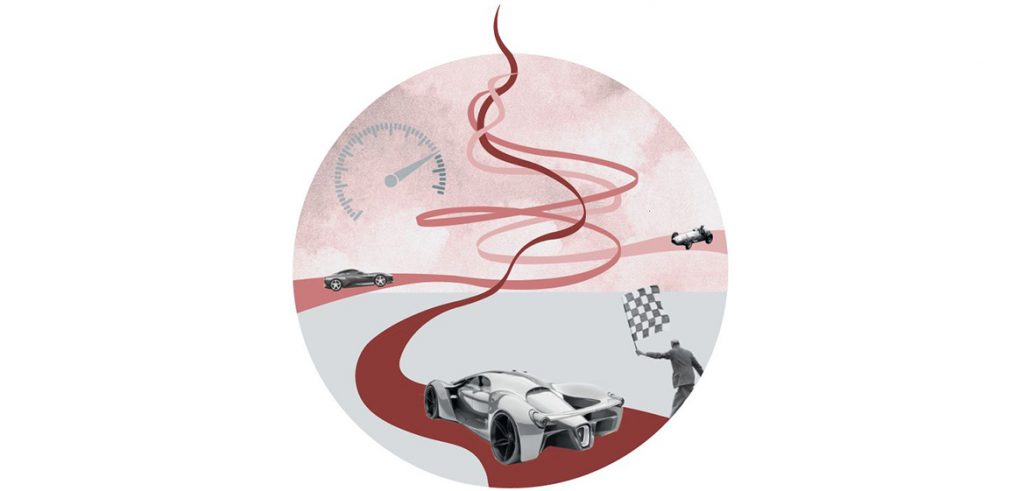 Architectural design for Ferrari amusement park developed for the Master in Urban Vision and Architectural design at Domus Academy. The project aimed to translate the values of the brand into architecture.
Project chosen to be presented to Ferrari's vice President in Maranello, july 2018.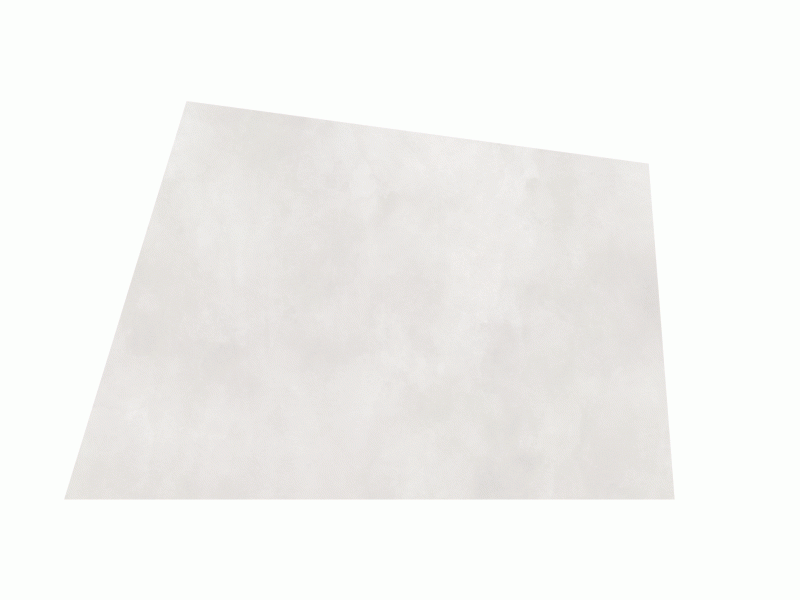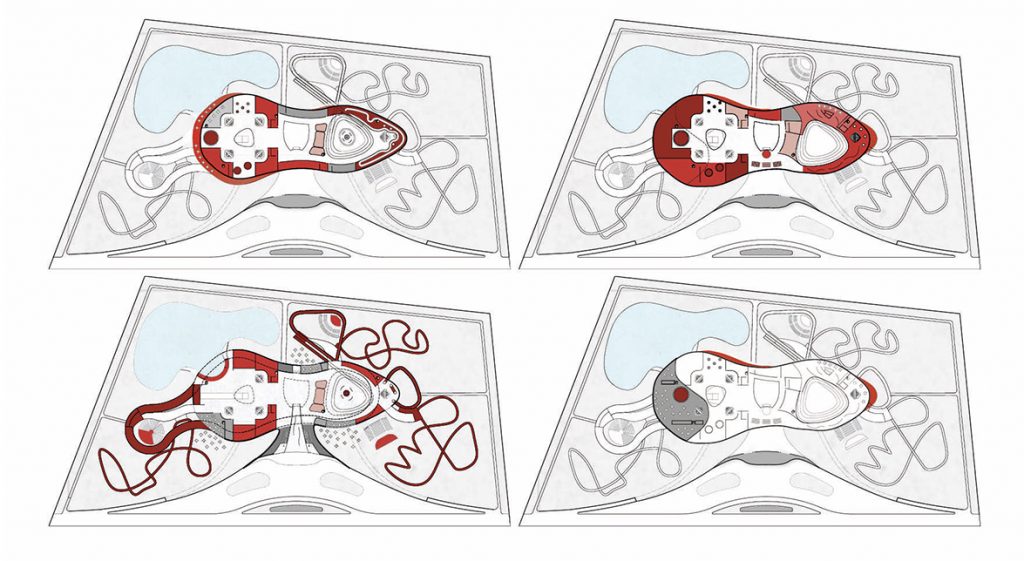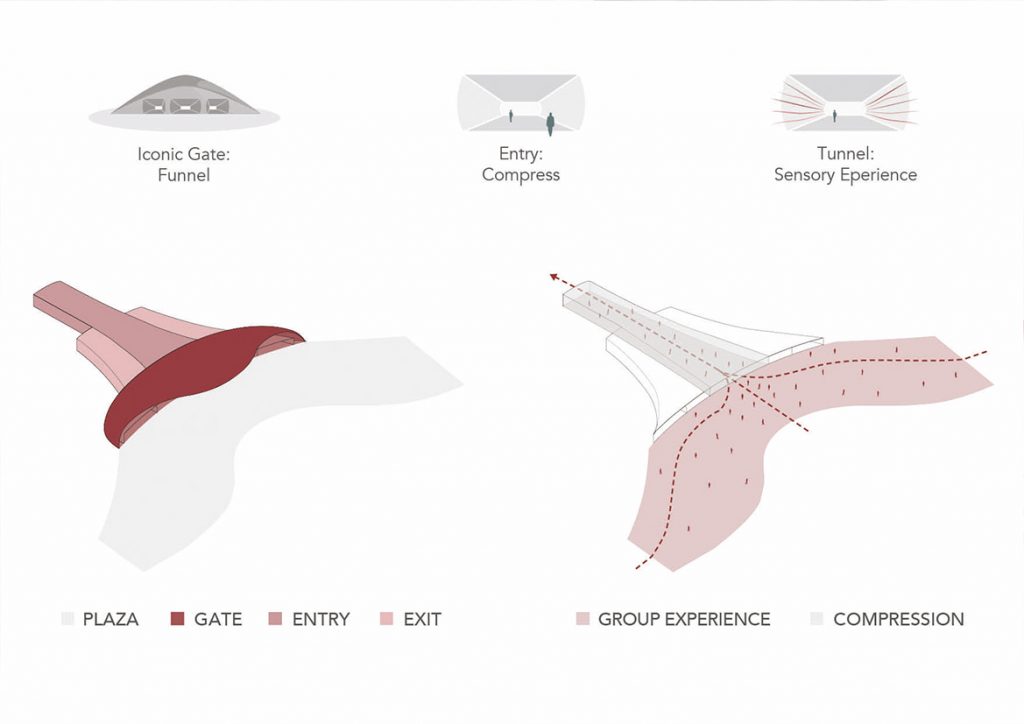 The entrance was envisioned as an experience by itself, bringing the public to the world of ferrari by a sensorial tunnel that lets you know you are now entering a cars lovers space. The gate works as a projector where you can watch some highlights of famous races.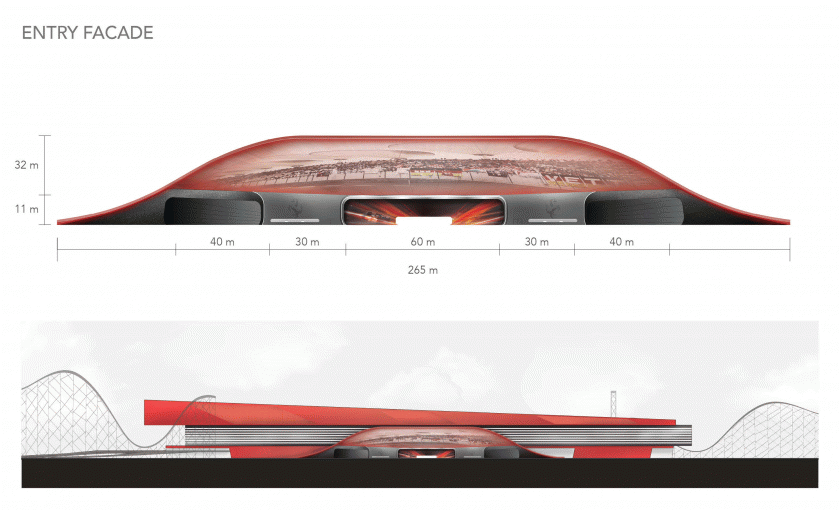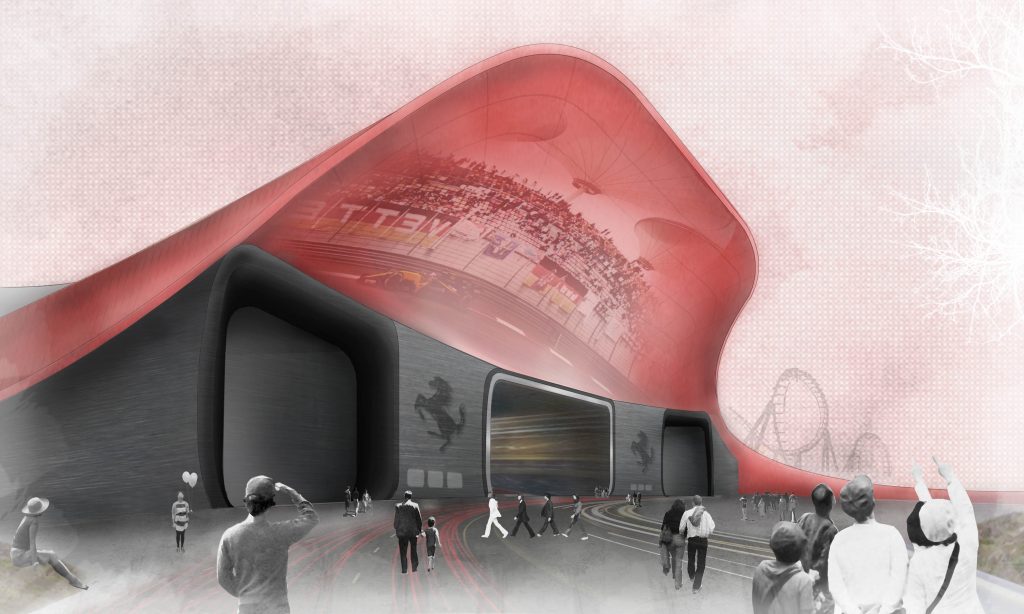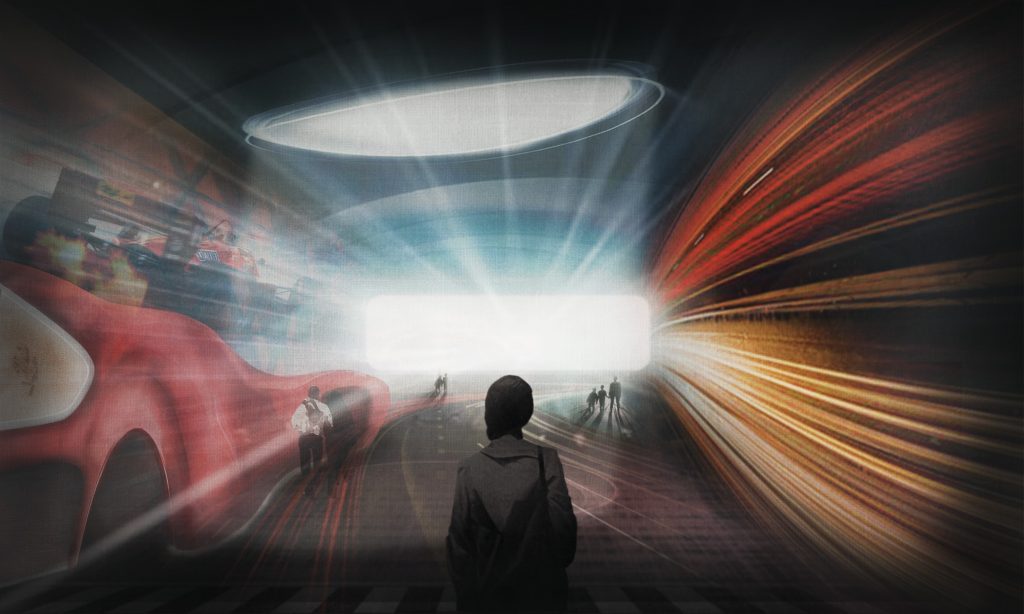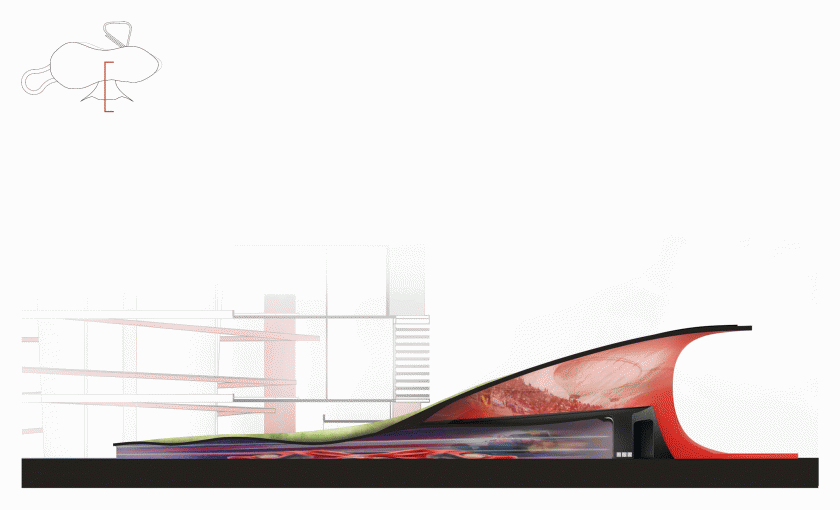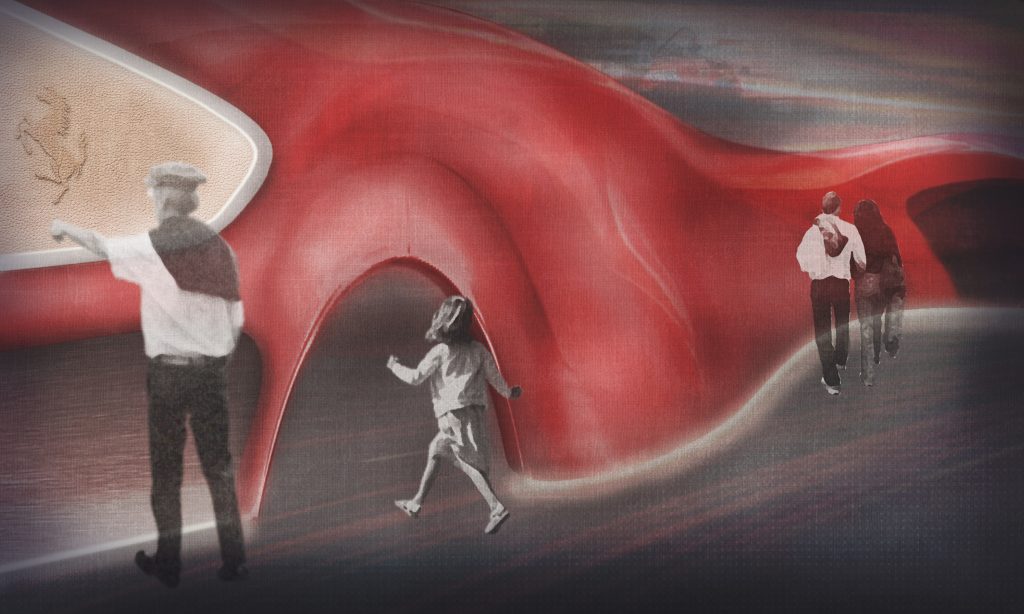 As you enter the tunnel, you can hear the cars around you and see tail lights going by fast on both sides. Inside the tunnel you can also feel the shapes and materials of ferrari most famous cars on the walls.
Once you are inside you can see people on various rides from whitin a central atrium that distributes all the activities, working as the core of the park.