Domus Academy

San Donato Milanese, Italy

Team of 3 people

Not built

1,274 m²
Interior Remodel | Academic Project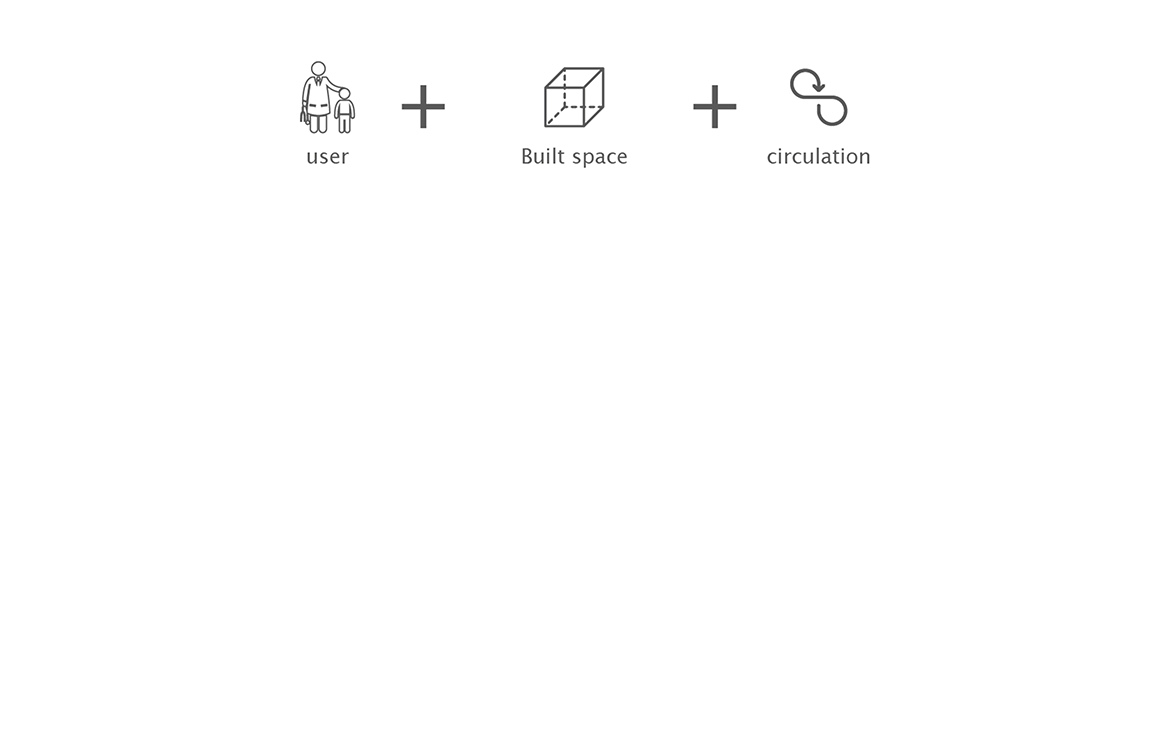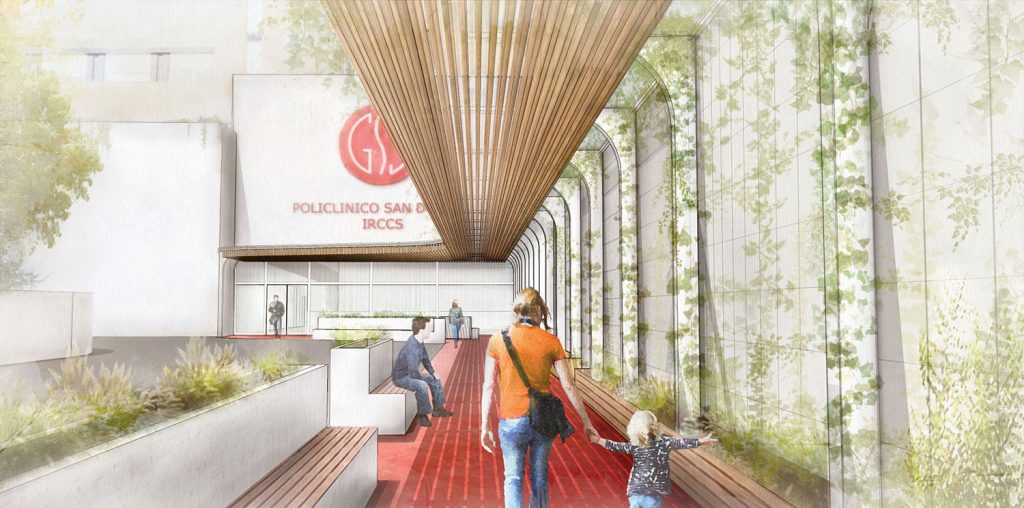 Design of remodel and ampliation of cardiologic department of San Donato Hospital, developed as student in colaboration with a team with two other students, for the Master program of Urban Vision and Archiectural Design, at Domus Academy, Milan.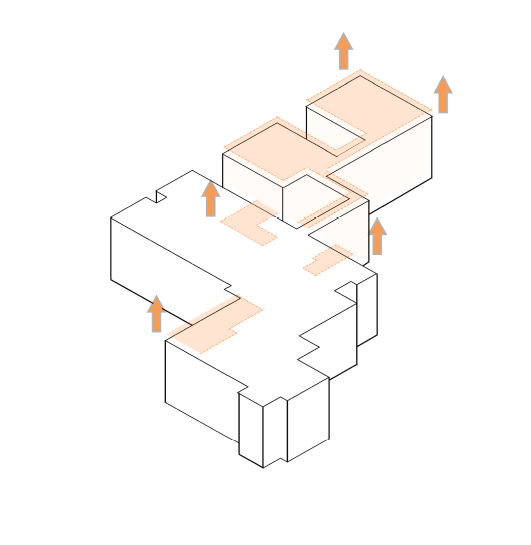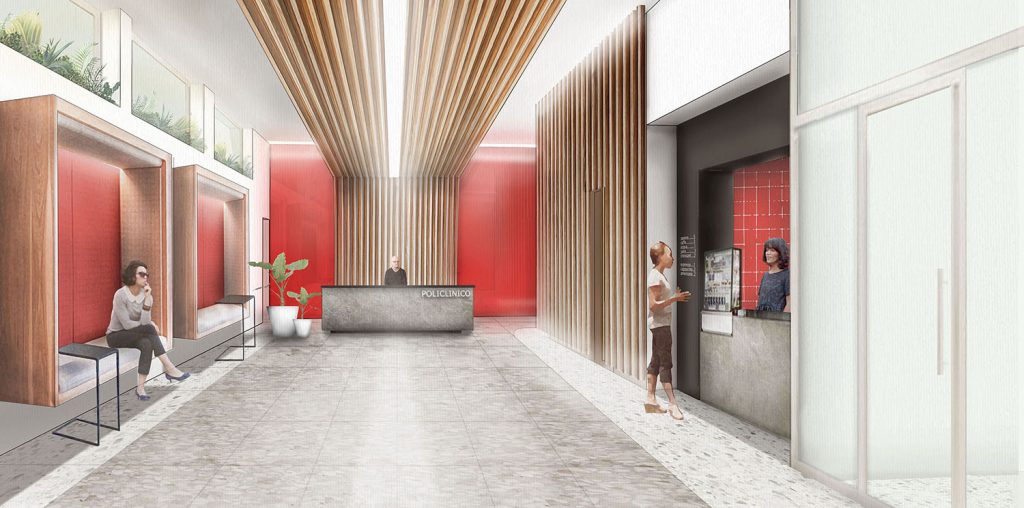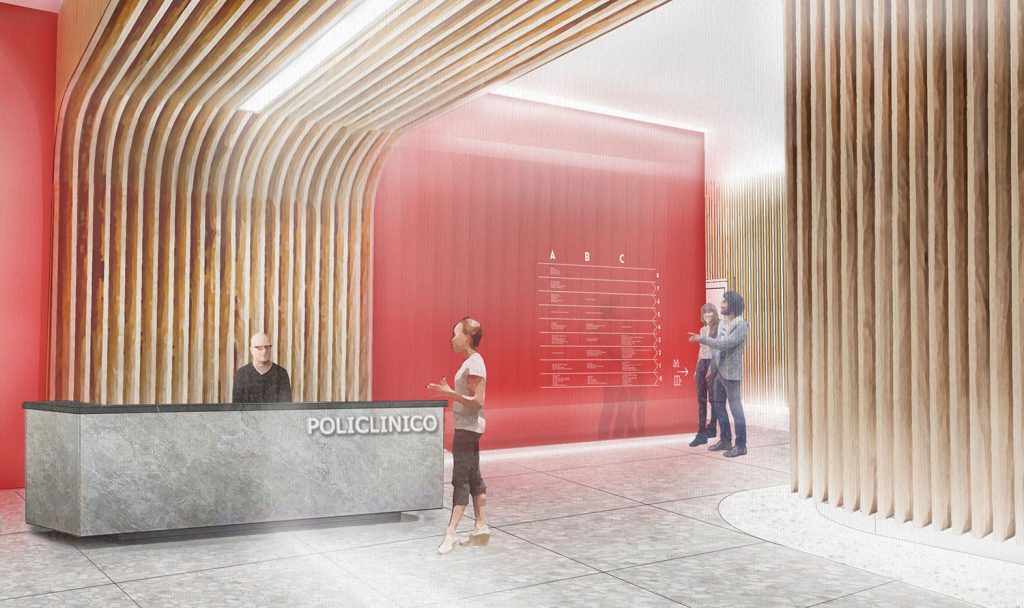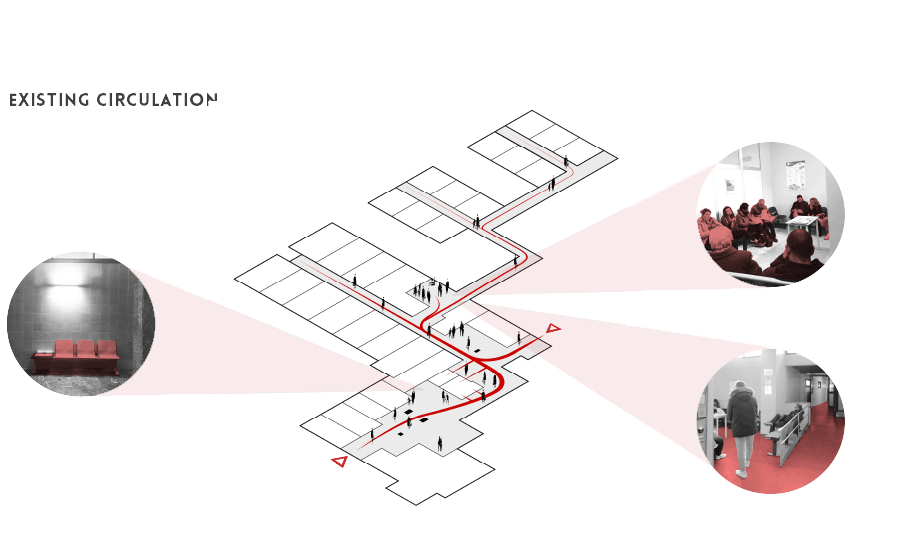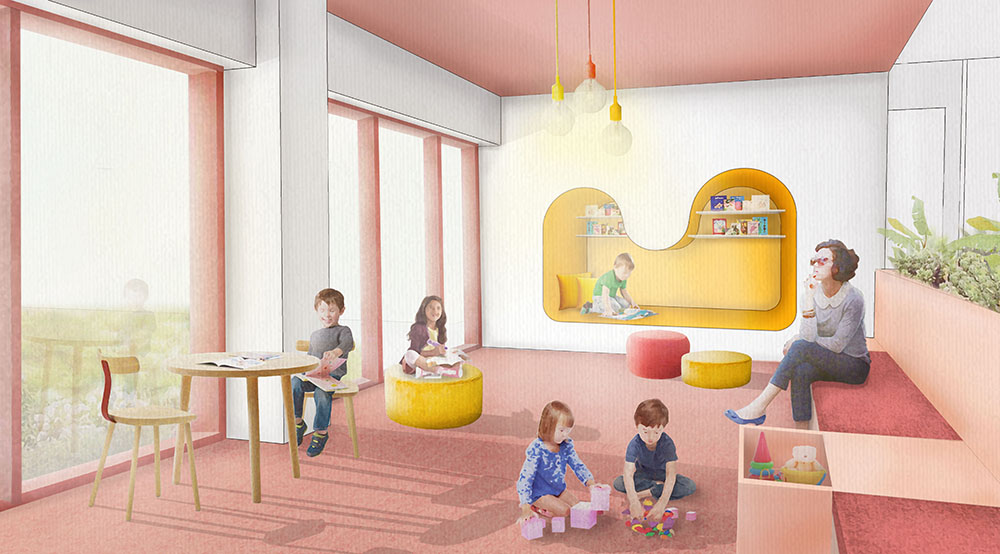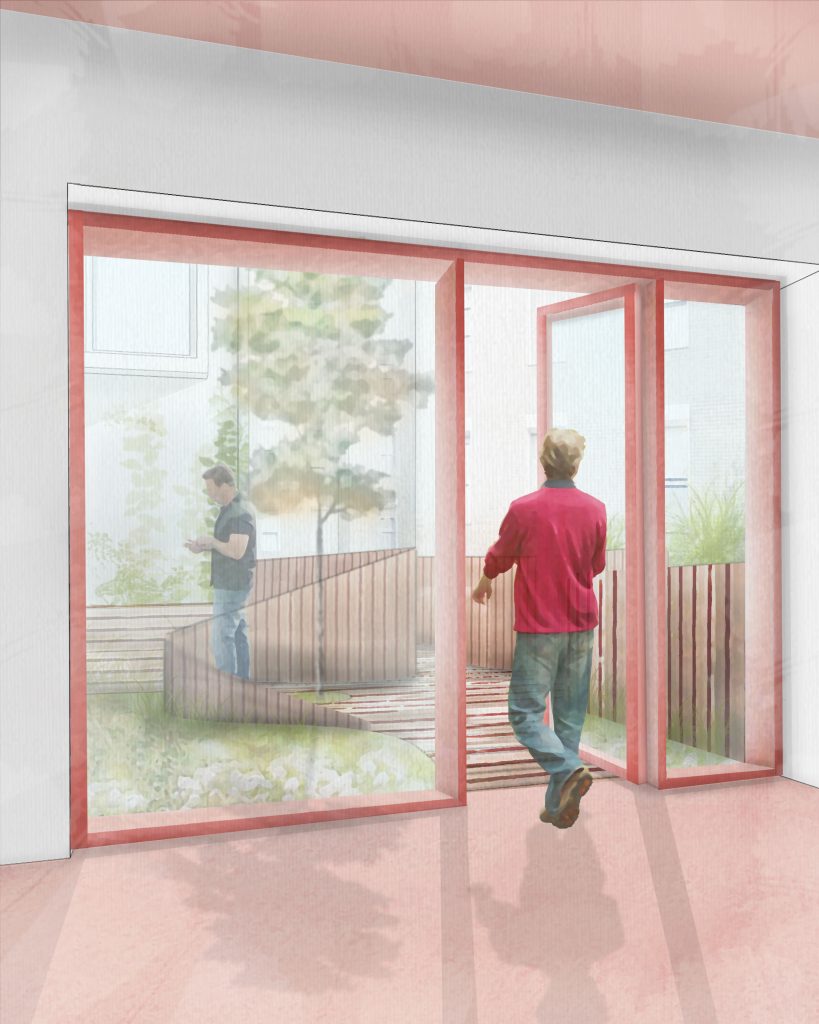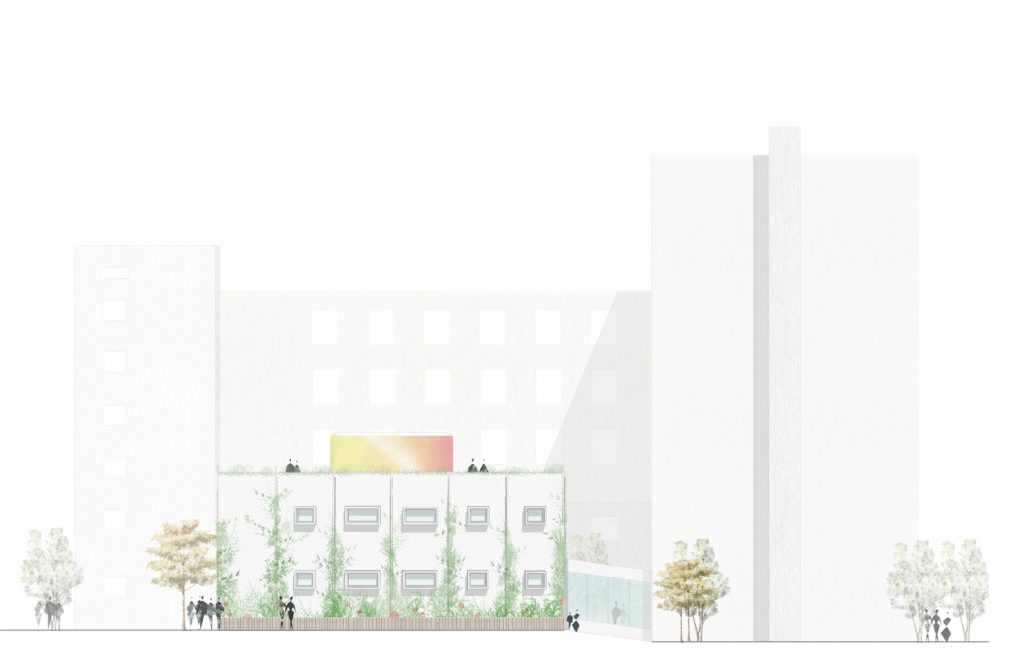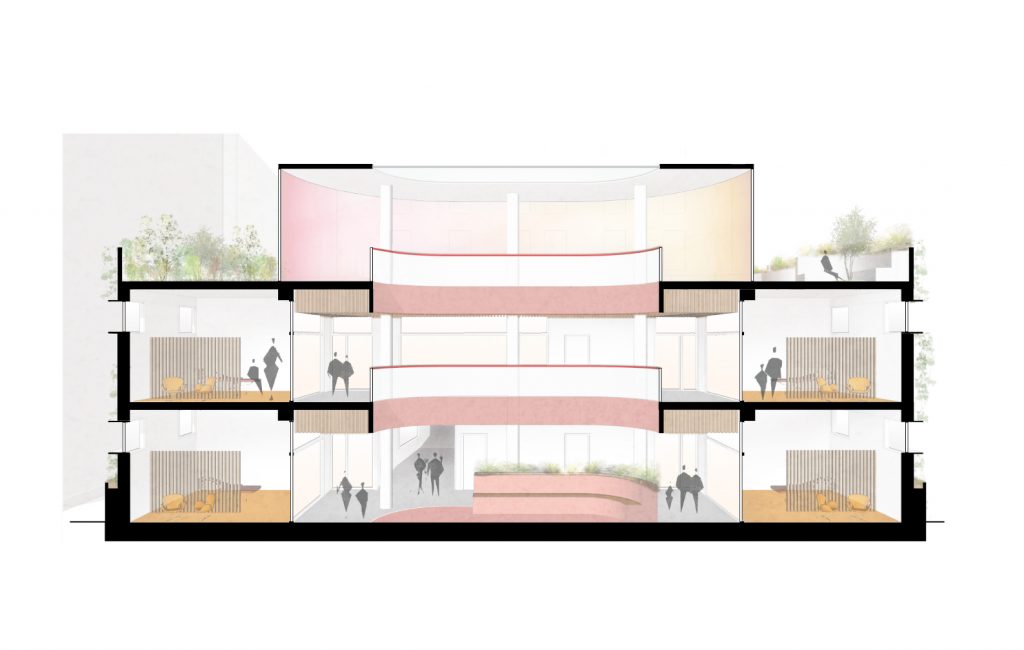 "Flow" is an architectural intervention of the Policlinico San Donato hospital, focused on creating a unique experience for its users. Our proposal looks to create an atmosphere that encourages circulation and provides specific functions for three users: patients, parents and doctors.
The new zoning provides all desired functions, while maintaining sufficient area for activities. Through subtle use of materials, colors and lighting, the users are guided through the spaces with ease. Multiple waiting areas have been added, creating both a comfortable and engaging atmosphere for children and adults. A new building was designed with a central atrium waiting area, with a children's play structure rising through the void. In order to balance between hard built environment and soft landscape green spaces have been placed between the new and the existing building thus creating interesting areas for both visitors and doctors.
Flow combines the technical needs of a hospital with a holistic approach to children's healthcare, creating an inviting and functional atmosphere for all.